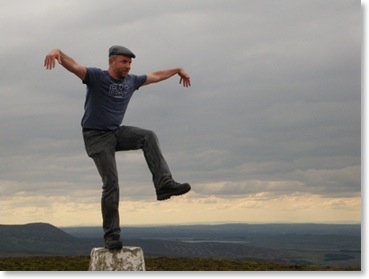 Professor Tom J. Little


Institute of Evolutionary Biology
Ashworth Laboratories, Kings Buildings
University of Edinburgh, EH9 3JT

Telephone: 0131 650-7781


Email Tom Little
C.V.


BSc. University of Guelph, Canada. 1993.
MSc. University of Guelph, Canada. 1995.
Ph.D. University of Basle, Switzerland. 1999.
NSERC Post Doctoral Fellow, Edinburgh 2000-2001
DBS Post Doctoral Fellow, Edinburgh 2002-2006
Wellcome Trust Senior Research Fellow in Basic Biomedical Sciences 2006-2012



PhD Opportunities.
If you are interested in doing a PhD in my lab, the process is straightforward. Send me (1) your CV, including the contact details of two referees who can comment on you, and (2) a one page statement of your research interests, including a description of research you have done (say, in an honours or masters project) and research you would like to do for your PhD. If I receive this in December or early January, and all goes well, you will be invited for an interview in Feb/March. If successful, you start your PhD in October of the same year.