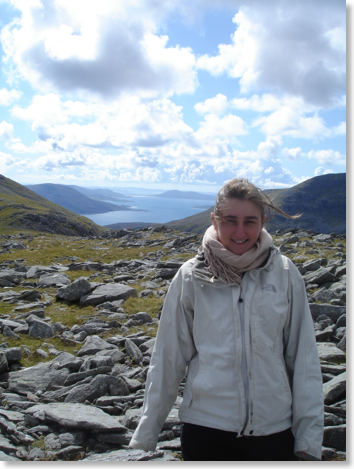 Jennie Garbutt

Postdoctoral Researcher


Location: Room 421, Ashworth Laboratory



Email
Jennie Garbutt


Tel 0131 650 8678


C.V.

2012- present: Post Doctoral Researcher, University of Edinburgh.
2010-2012: Research Assistant, University of Sheffield.
2007-2011: PhD, University of Bath.
2006-2007: MSc Environmental Technology, Imperial College, London.
2003-2006: BA Biological Sciences, University of Oxford.

Publications


Jennie S. Garbutt, Xavier Bellés, Elaine H. Richards, Stuart E. Reynolds, Persistence of double-stranded RNA in insect hemolymph as a potential determiner of RNA interference success: Evidence from Manduca sexta and Blattella germanica, Journal of Insect Physiology, Available online 2 June 2012, ISSN 0022-1910.

Jennie S. Garbutt, Stuart E. Reynolds, Induction of RNA interference genes by double-stranded RNA; implications for susceptibility to RNA interference, Insect Biochemistry and Molecular Biology, Available online 24 May 2012, ISSN 0965-1748.


Garbutt, J.S., Bonsall, M.B., Wright, D.J. and Raymond, B. (2011) Antagonistic competition moderates virulence in Bacillus thuringiensis. Ecol Lett 14: 765–772.

Terenius, O., Papanicolaou, A., Garbutt, J.S., Eleftherianos, I., Huvenne, H. et al. (2011) RNA interference in Lepidoptera: An overview of successful and unsuccessful studies and implications for experimental design. J Insect Physiol 57: 231-245.